Scouting Pitchers - Pitchers Statistics - Probable Starters on Saturday
by Fast Cash Freddy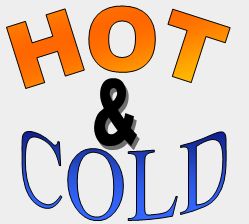 A look at the cold and hot pitchers going on Saturday. I will try to provide some unique
pitchers statistics
of the
probable starters
going on Saturday.
Probable Cold Pitchers going on Saturday:
Francisco Liriano (Minnesota Twins)
Where have you gone? He continues to struggle 2-6 and a whopping 6.42 ERA. At some point his confidence is going to be hurt here as he is still a young gun.
He has a worse ERA on the road at 7.62 and his day ERA gets even worse at 10.39.
On the bright side Liriano had one of his better outings against the Rays going 6.2 innings 2ER back in April. He has a 1.21 ERA career vs. the Twins with a 2-0 record.
He'll face another young LHP in David Price in what should be an exciting matchup.




Probable Hot Pitchers on Saturday:



Chris Carpenter (St. Louis Cardinals)
Who are we kidding when this guy stays on the field and is healthy he is always a hot pitcher. He'll play the Giants on Saturday.
Carpenter who is 2-0 without giving up a run all season strained a left ribcage muscle making it impossible to pitch with all the twisting
and turning that goes on.
He returned to the mound against the Brewers going 8 IP 2H 10K 0ER. He has been amazing all season 23K in 23IP. A 23:4 K:BB ratio.
Lets not get to excited here over these numbers after all he has just 4 starts and the Brewers start was his only road start where he pitched a full game. The first road start he lasted 3IP when he left the game with an injury.
He'll be going up against Zito who has also pitched well specifically at home. If the value is right side with Carpenter and the under.
Justin Verlander (Detroit Tigers)
Verlander has returned to his old form. In his last 6 starts he has struck out 60 in 42.1IP. He has a 0.85ERA and a 5-0 record over that time.
He has four career lifetime starts against the Orioles where has much success, 1.29ERA and a 3-0 record to show.
The Key to Verlander's success is getting ahead. He's been able to get a head on batters which has allowed him to use his other
pitches to get men out. Let's just say it has been working. He'll go up against Guthrie the Orioles ace in what should be a very competitive game! The Orioles are extremely hot right now and we have backed them the last 2 days!
Josh Johnson (Florida Marlins)
Johnson will make the day start vs. the Mets. Johnson has to be looking forward to this start as he has a 5-0 record and a 1.97 ERA in 7 starts vs. the Mets. However, he will be facing a completely different lineup today than what he is used to. No Reyes, Delgado, or Church.
Johnson is coming off 7 inning performance last Sunday where he gave up 3ER 6H and 7K. He got the no decision as the Marlins won in 11 innings.
Johnson did experience some discomfort on the mound with a callus on his middle finger of his pitching hand, but told reporters that he did not consider it to be a problem.
Worth noting…. Johnson has 5 day starts where he has a 4.22 ERA compared to his night 1.27 ERA.
10/26/16 Top Sports Picks
Overall Leaders
Expert
$ Profit
Freddy Wills$20,227,330
Payne Sports$92,997
2014-15 Season
Expert
$ Profit
Freddy Wills$4,152,407
Payne Sports$17,524
NCAAB L2 YEARS
Expert
$ Profit
Freddy Wills$1,364,101
Payne Sports$12,253
NFL Career
Expert
$ Profit
Freddy Wills$2,818,480
Payne Sports$18,541
NFL 2014-15
Expert
$ Profit
NBA 2015 Season
Expert
$ Profit
NBA/NCAAB L30 Days
Expert
$ Profit
Tweets by @FreddyWills
Freddy Wills Trends
Trend
(All $$ amounts are based on a $100 bettor)
Other Premium Picks
Free Picks